5 Benefits of Sustainable Corporate Gifts
No matter what sort of business you're dealing with as a promotional products supplier, there is a good chance that your clients participate in corporate gift-giving, especially for seasonal holidays, at trade/consumer events, and as part of other marketing campaigns. 
Everyone loves a freebie, so make giveaways even more memorable by going green!  Choosing sustainable corporate gifts shows customers just how much that brand values the relationship as well as creating a positive brand reputation amongst clientele and stakeholders. And this positive perception of brands can have a direct impact on company growth as consumers will have great brand recall because of your green gifts and are more likely to return to your business.
Corporate gift-giving is a popular way to promote brands so don't miss out on this business opportunity. Keep reading to learn: 5 Benefits Behind Sustainable Corporate Gifts.
1. Establish Relationships with Clients and Colleagues
Gift-giving of any kind is considered to be one of the five love languages, so it's no surprise that giving gifts to clients is also vital in establishing business relationships. Specifically, eco-friendly gifts help to shape customers' perceptions of companies as responsible and sustainable.  
As Forbes.com contributor Ian Altman writes "It's always a good idea to show clients your gratitude." By sending corporate gifts at Christmas, on work anniversaries, or as a 'welcome' gift to new clients, you'll stand out from the crowd and show that you appreciate your clients' business. 
2. Corporate Gifts Demonstrate Appreciation
Believe it or not, gifts can significantly hurt, or help, grow businesses.  Research has shown tha gifts can impact a customers opinion of a business partner both positively and negatively.  A gift won't be appreciated if it's seen as wasteful, unpractical, or just plain unwanted!
It's vital to consider what sort of gift to give, to ensure that your corporate gift recipients feel appreciated in the right way.  
3. Display A Commitment to Your Business Partnership
Like all partnerships, business partnerships are dynamic and ever-changing. Just like sustainable corporate gifts demonstrate an appreciation for business partners or clients, they also show commitment to the continued partnership being held. Giving a corporate gift, especially around the holidays, shows that a company is ready to be in a partnership together through thick and thin, quarter after quarter.
Corporate gifts can generate a positive return on investment.  They can help to humanise a  business to its customers – especially when their actions are thoughtful and serve an altruistic purpose.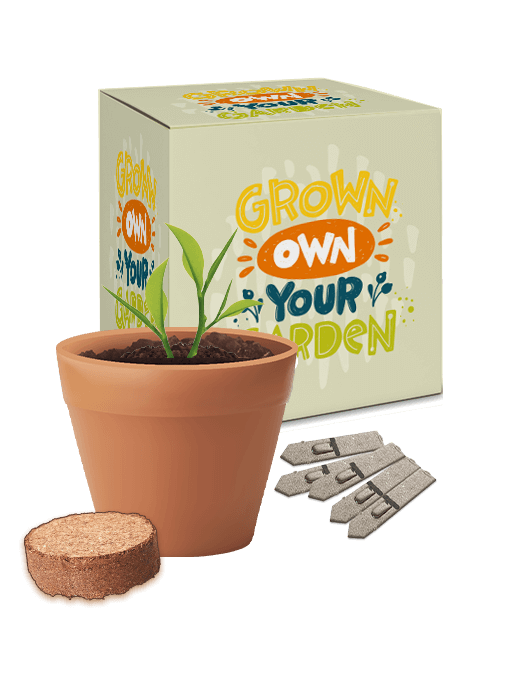 4. Giveaways Help Reinforce Brands
Sustainable Image
Sustainable corporate gifts printed with your company name and logo can help to reinforce any brand's image.  Everyone loves a freebie and by using a sustainable product you are creating a memorable first impression of your brand. Be sure to print your website address too and make it easy for people to find out more about your business.
All of Sow Easy's sustainable promotional products are custom-printed to order – we can also supply a free design service, so even if you don't have a designer, we can help!
5. Show Your Brand's Eco Values 
By choosing a sustainable corporate gift you are showing that your brand cares about the environment. There is so much waste in our society and by choosing sustainable gifts you are reducing single-use plastic, creating new habitat for pollinating insects, and slashing your carbon footprint.
This can be taken this one stage further by choosing a particular seed or branded plant product that will say more about your campaign or business. For example: 
Whatever the corporate gift, most importantly it needs to ring true to the message that company wishes to send. By making corporate gifts sustainable, you'll create a positive association in customers' mind and a respect for the way your business treats the environment.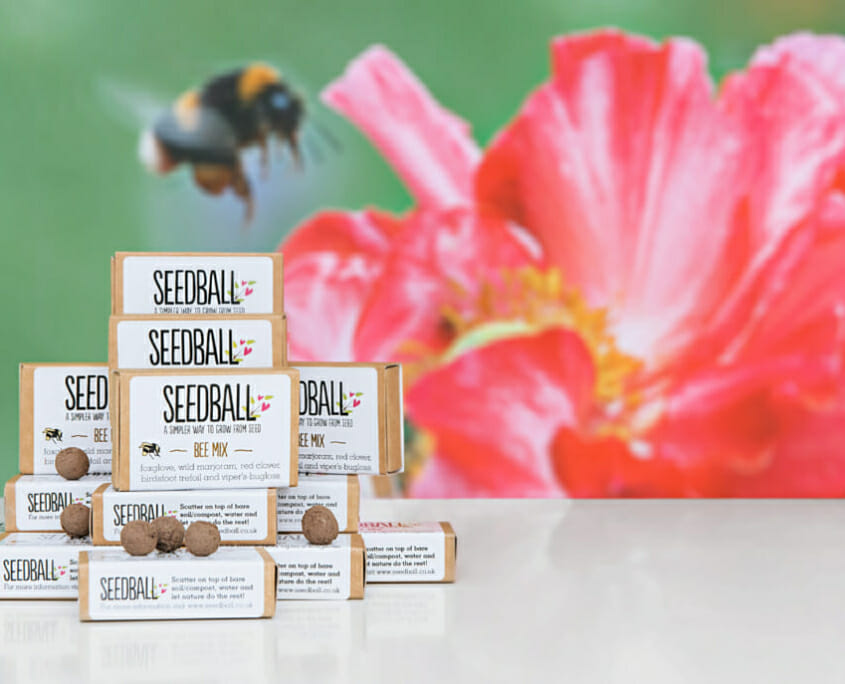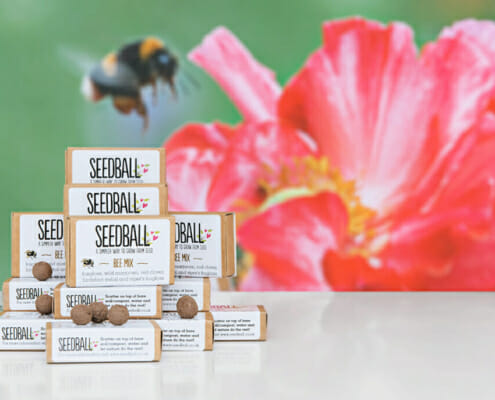 Browse Sustainable Corporate Gifts
If you'd like to create an eco-friendly gift for your clients, then browse our full range of sustainable corporate gifts.
We also offer promotional product ranges specific to your business needs, including:
Workplace & Remote Working: products to brighten up any workspace. Grow plants to increase oxygen and boost mood.
Plantable Direct Mail Products: Reach clients at work by sending a unique green gift. We also provide a fulfillment service to get the products mailed out to your corporate clients with ease.
Online Learning & Conferences: Branded seeds make an ideal sustainable giveaway for trade shows and other events. Far less wasteful than plastic pens and other popular promotional products.
https://soweasy.com/wp-content/uploads/2019/12/Seedball-Matchbox-1.jpg
600
900
Jamie Gray
https://soweasy.com/wp-content/uploads/2021/12/sow-easy-logo-new-300x234.png
Jamie Gray
2022-03-30 01:35:06
2022-03-31 07:21:33
5 Benefits of Sustainable Corporate Gifts