Free "stuff" is almost always appealing to consumers. That's why large and small businesses alike frequently give away branded promotional products like notepads, pens, pencils, keychains and more.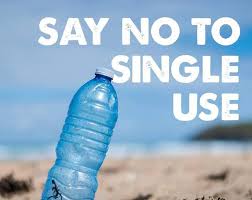 But, it may be worthwhile to take another look at the value of these promotional goods. How many of these items get thrown in the rubbish bin? Or, how many are immediately stowed away in the dark depths of a drawer, only to resurrect during a bout of spring cleaning?
Unfortunately, if these branded giveaways are not being used or seen on a regular basis, they lose virtually all value for your brand. Your business is not staying at the top of customers minds and your marketing campaigns are just adding to waste and the single-use plastic crisis.
Try Eco-Friendly Promotional Products for Sustainable Marketing Campaigns
Eco-friendly promotional products are not only beneficial for both brands and the environment. They also help customers to perceive companies as sustainable with an eco-conscious brand image. Not a bad reputation to have!
Read on to learn three of the main benefits that can be enjoyed when brands invest in high-quality, sustainable promotional products and giveaways.
1. Offer Customers an Experience
Promotional plants and branded seeds can have more longevity than everyday items like branded pens or mugs. When products like Seedsticks, Printed Seed Packets and the Seed Paper range are planted, a care-taking process is sparked. Customers will nurture their seedlings as they grow and in turn, develop a more emotionally-invested relationship with your brand.
Consistent interaction with a plant is necessary, meaning brands will be regularly recalled every time a customer looks at or interacts with their greenery.
2. Stronger Brand Messaging
Just like plantable and eco-conscious promotional products allow for a stronger experience with a brand, the tie-in between the type of seed used and the brand can make for an even stronger communication piece. Between flower, herb, vegetable and tree seed varieties remind your customers that to tell brands there is a seed tie-in for just about any brand.
For example, a spa may use Eucalyptus tree seeds in their product to simulate relaxation, while a veterans group may use poppy flower seeds to represent the bloodshed in battle. V
3. Support Sustainable Business and Habits
In addition to supplying a variety of customisable eco-friendly, plantable promotional products, Sow Easy practices carbon-neutral printing. Our carbon neutral printing is certified to ISO14001 environmental standard. It is also certified by the Forest Stewardship Council (FSC) and the Programme for the Endorsement of Forest Certification (PEFC).
Unfortunately,  the creation of carbon emissions during printing is unavoidable. To solve this, our printers support two projects that help avoid the creation of CO2 and actively remove CO2 from the atmosphere. Moreover, our factory is powered by solar panels. This means that we use a true renewable energy source (the sun) instead of excess fossil fuels to push us forward.
Treating the Earth and environment well is a hot-button topic right now, and with the hovering presence of global warming, it's doubtful that this trend will go away any time soon. Encourage brands to practice sustainable business within their daily operations. See the array of products we have to offer you, and your customers. Have a look at our full line of products at soweasy.com.
https://soweasy.com/wp-content/uploads/2019/07/seededproducts.jpg
600
900
Jamie Gray
https://soweasy.com/wp-content/uploads/2021/11/Sow-Easy.png
Jamie Gray
2021-11-17 19:28:47
2021-11-29 16:40:33
Why Use Eco-Friendly Promotional Products?