Score Big During This Summer's World Cup!
It may seem like the Winter Olympics only just wrapped up, but it's nearly time for the other massive sporting event of the year, the 2018 World Cup! Considering that England will be involved in this massive international showcase, it's a great time for companies to play up the hype and give away some football-themed promotions. We suggest our sporty seeded flags, and of course, our hero product, the Seedstick™.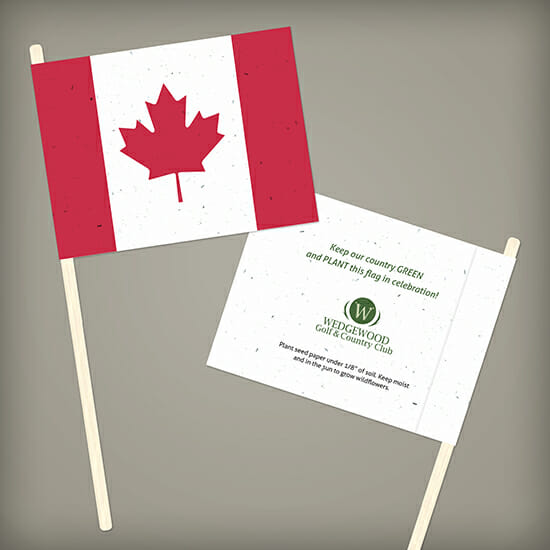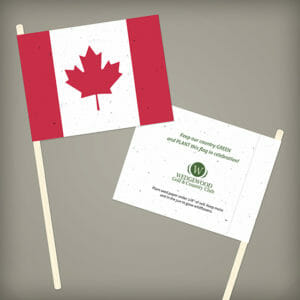 Sure, there may not be much use in waving a Canadian flag for this year's event, but luckily, both sides of these little flags are completely customisable, and can be printed on in full colour. These little souvenirs can be easily transported at just 76mm x 102mm.
Companies can include slogans, national flags of their choosing, and even their own logos. Once the flag is ready to be retired, the seeded paper on it can be planted, and grown into anything from selected herbs and vegetables to a mix of wildflowers. Lucky for you, there's loads of fun wordplay to be had with these plants…
Lettuce take home the World Cup.
We're kind of a big dill.
Another great option when it comes to sporting events is our hero product… the Seedstick™! Just ask England. 😉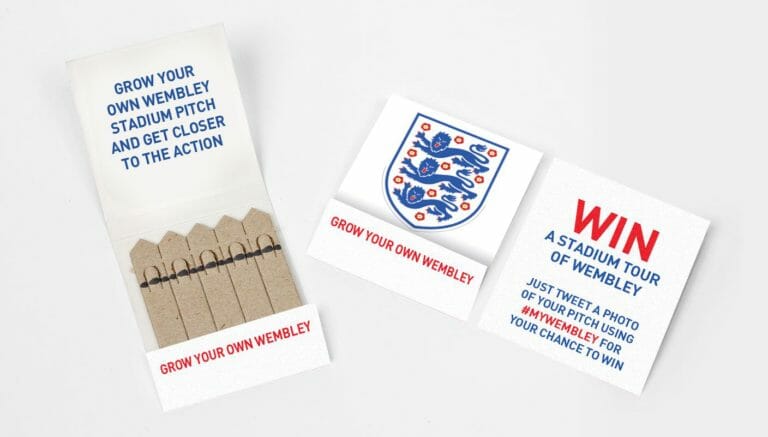 An eco-friendly spin off from the promotional matchbox of the past, each Seedstick™ can be torn away and planted individually. One of our favourite football-themed promotions is infused with grass seeds, with the idea of being able to "grow your own pitch." Some other fun ideas with our Seedsticks™ include:
Chili seeds to help "Fire England to the World Cup."
Thyme seeds, because "It's about thyme we took home a World Cup again."
Sweet pepper seeds, as "Victory is ever so sweet."
Our lovely Seedsticks™ can also be filled with a variety of flower, herb, or vegetable seed options. When closed, the boxes are just 38mm x 47mm – easy to stick in a pocket or football socks! For both the seeded flags and Seedsticks™, please allow 3-4 weeks lead time from artwork approval.
We'd love to answer any questions you may have about these lovely sporty promotions! Click here to send us an email, or call us on  +44 (0) 1753 644 588.
https://soweasy.com/wp-content/uploads/2018/05/12.jpg
480
852
Jamie Gray
https://soweasy.com/wp-content/uploads/2021/12/sow-easy-logo-new-300x234.png
Jamie Gray
2018-05-16 13:01:34
2020-02-26 05:28:59
Score Big During This Summer's World Cup!