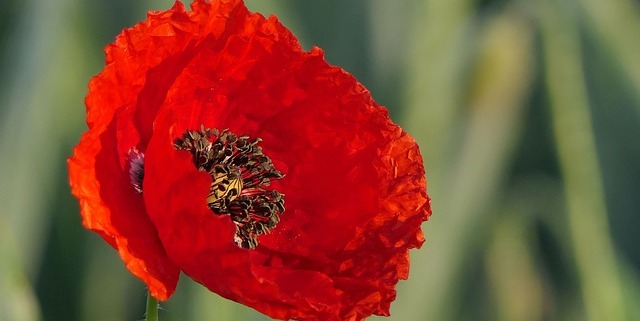 What Do Poppies Represent and What Are Their Benefits?
This article throws a spotlight onto the poppy – one of our most popular seed varieties. In 2022 alone, Sow Easy sold enough poppy seeds to fill 572 acres when grown.  To gain some perspective of how much space that is, that's enough poppies to fill more than approximately 9152 tennis courts or 286 full-size football pitches!
Red Poppies are a beautiful wildflower that not only has many health benefits but is also an international symbol of remembrance and respect for those that have sacrificed their lives in wars and conflicts. What is it about the Poppy that makes it so popular and what are the benefits of choosing them?
The Benefits of Poppies
There are countless health benefits of poppy seeds and flowers. The seeds are 100% edible and are commonly used to finish poppy seed bread and other baked goods. Full of nutrients such as:
magnese
zinc
calcium
protein
source of fibre
So it's not just the poppy flower that has benefits. The seeds themselves can be used in so many ways. We love this article – 21 Amazing Benefits of Poppy Seeds, which gives the full low-down on their nutritional and health benefits.
Poppies are mainly chosen for remembrance campaigns and as beautiful wildflowers that provide pollen and food for bees and other insects. But the nutritional and health value makes them a great choice for health & wellness brands and cookery brands.
Check out our Seed Variety pages for information on Poppies and other flowers.
Poppies for Remembrance Day
Every Autumn in the UK, it's a common sight to see people wearing artificial poppies on their lapels. Artificial red poppies were first sold in Britain in 1921 as a symbol of remembrance and to raise funds for ex-servicemen and the families of those that died in combat. This continues into the present day.
Why do we wear poppies as a symbol of remembrance?  The red poppy became associated with Remembrance Day because once regrowth began to take place after World War I, poppies were the first flowers to bloom. After they populated some of the worst battlefields of Flanders after World War I, their brilliantly red colour quickly became a symbolic remembrance of the bloodshed in the war.
Poppy seeds are the perfect choice for Remembrance Day giveaways and promotions. Get sowing and add a splash of red to any garden, community space or any patch of empty land in need of brightening up.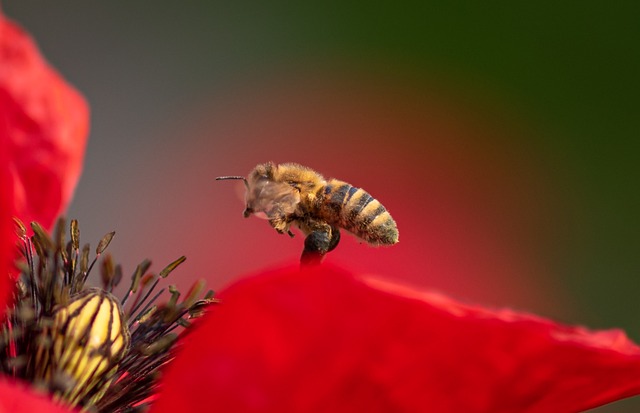 Wildflowers Provide Food for Bees
Poppies are among the most common wildflowers in the UK. They don't have any nectar but bees love eating the poppy's pollen. The Poppy Mason Bee even uses the petals to build its home!
Most poppy seeds are easy to grow – just scatter, cover with soil, water and wait. Add them to your garden to create a haven for bees and other pollinating insects. You could even try some guerilla gardening on any patch of bare, unloved land. Sow the seeds and transform the wasteland into an oasis for our bees.
What else does the Poppy Symbolise?
Poppies are the birth flower for August so Poppy-themed gifts make the ideal birthday present for those born in this Summer month
In ancient Greece, poppies were associated with Hypnos, the god of sleep, Thanatos (death), and Morpheus (dreams). This means the poppy also symbolizes sleep, relaxation and recovery.
In Greek mythology, the poppy was associated with Demeter, the goddess of agriculture. It was believed if poppies grew in your field, a bountiful crop would follow.
It's also the official state flower of California!
Planting Information
The best time to sow Poppy seeds is in Spring and Autumn months
Just scatter in soil and cover
Grow in most types of soil but prefer a well-drained, sunny area
Flower in May and June
Read How to Grow Poppies from Gardening World for more growing tips 
And there you have it  – the benefits and symbolism of the poppy flower and its seeds. If you'd like to learn more about creating an eco-friendly giveaway to promote your business that contains poppy seeds, then keep reading.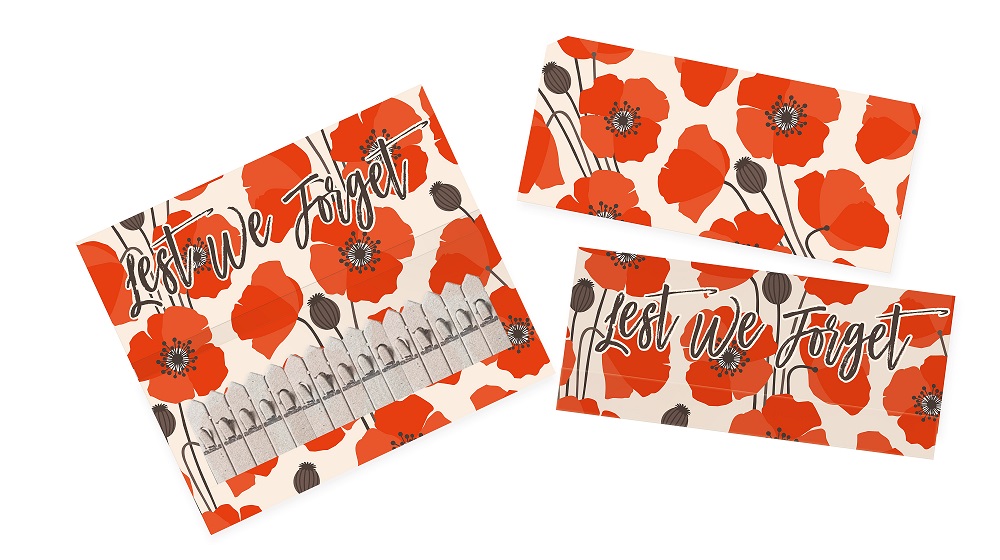 Poppy Seedsticks®
Our most popular seed can be embedded into our most popular seed giveaway!  The beauty of using our poppy Seedsticks is that you can encourage philanthropic promotions or hashtag usage on the packaging. Promote a text message-driven donation campaign, as well as the hashtag you'll use on social media.
Use for Remembrance Day campaigns, or for cooking and health brands. Custom-printed with your branding using eco-friendly ink made from vegetable dyes and soy.
Other Seeded Giveaways with Poppy Seeds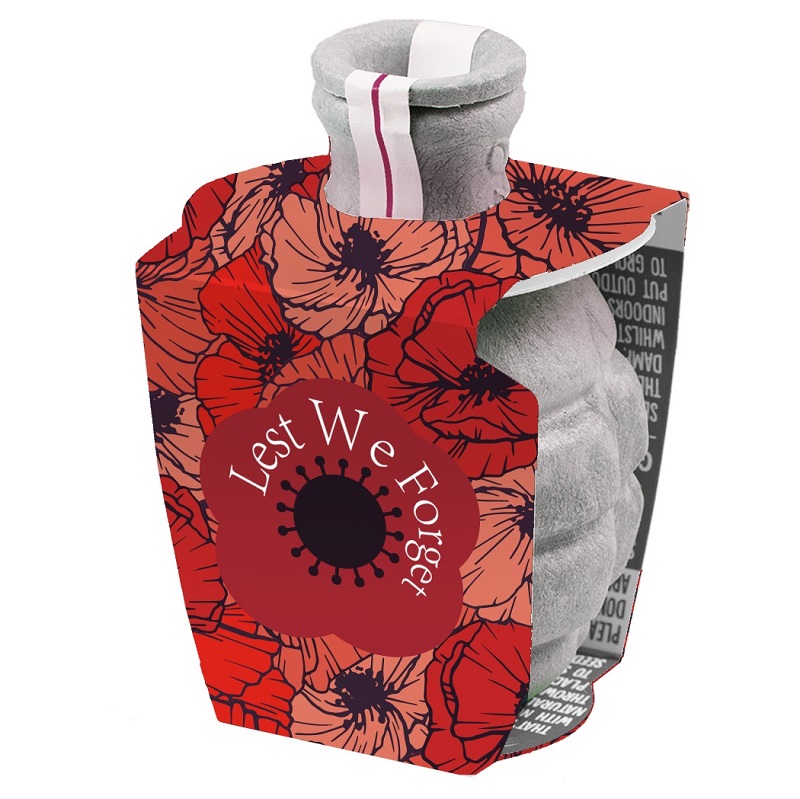 https://soweasy.com/wp-content/uploads/2023/03/Poppy-Flower.jpg
480
640
Samantha McCulloch
https://soweasy.com/wp-content/uploads/2021/12/sow-easy-logo-new-300x234.png
Samantha McCulloch
2023-03-09 08:42:14
2023-03-10 08:00:54
What Do Poppies Represent and What Are Their Benefits?