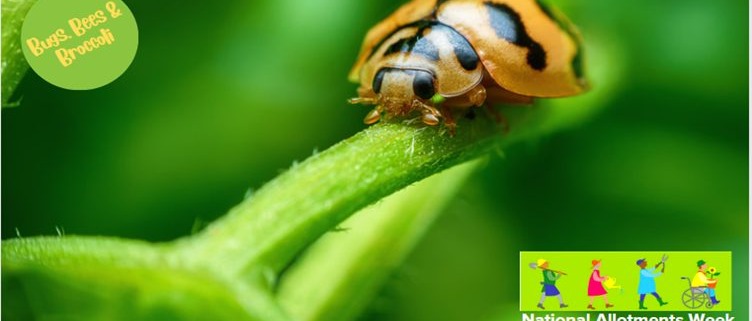 Celebrating National Allotments Week
National Allotments Week started in 2002 to raise awareness of allotments, their role in helping people live healthier lifestyles and creating a sense of community amongst those who tend to them.
This year's National Allotments Week runs from 8-14th August and the celebration theme is Bugs, Bees & Broccoli.  It's all about acknowledging the importance of gardening with nature in mind. Not only do allotments produce food for people to eat, but they also provide habitat for bees, bugs and other pollinating insects, which in turn aids pollination. 
Choose Promotional Seeds to Celebrate Allotments Week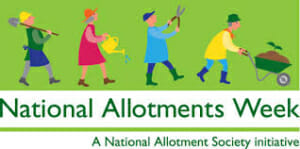 Here at Sow Easy, we supply brand agencies, trade suppliers, and wholesalers with eco-friendly promotional products that show their clients support for nature
Our promotional seeds and plant-based products can be used by your clients as a customer giveaway to encourage the growth of flowers, fruit, vegetables and herbs during Allotments Week, and beyond.
Every time a gardener uses the seeds or tends to their garden, they'll remember the brand that gifted them. So not only do promotional seeds promote any brand, but also show that the business is doing its bit for the environment.
Want to get involved in celebrating National Allotments Week?  Then check out our recommended branded & promotional seed packets that are a perfect fit for the campaign.
Seedsticks®
Sow Easy Seedsticks grow into flowers and plants that protect insects while they carry out their important work of pollination, predating harmful insects, and decomposition to give us nutrient-rich soil.
Seedsticks are exceptionally versatile, come in many different shapes and can meet any promotional requirements or budget. They are ideal for school and community projects, like allotments!
On average, it will take seeds two weeks to germinate. Each seed stick placed in the soil will sprout a lasting impression of your business and reinforce its nature-friendly credentials.
Read more about Seedsticks – our Hero Product. 
Need Seedsticks in a Hurry?
If time is short, check out our Express Seedstick range.  Delivered in just 2-3 working days (compared to 2 weeks for our standard range).
Still the same great quality as our standard Seedsticks but only the 5 stick pack can be supplied via Express service.
Seed Packets
Seed packets are an inexpensive promotional item that can help your client's relationship with their customers to truly blossom.
They are available in different sizes and can be grown into flowers, vegetables, or herbs.
Read more about our Seed Packet range
To learn more about National Allotments Week 2022, such as events, the mini beast survey and Big Bug Hunt, visit their website.
Request a Sample or Get a Quote
Have a look at our full line of branded seeds and plant products via our product page. You can also view and download our catalogue online.
You can also request a sample of any of our products – some are free, whilst others have a small fee.
To get a quote, contact us at +44 (0)1753 644588, or email us at info@soweasy.com. You can also complete our online quote form. 
Originally published: July 2019
Updated: July 2022
https://soweasy.com/wp-content/uploads/2019/07/National-Allotments-Week-2022.jpg
379
752
Jamie Gray
https://soweasy.com/wp-content/uploads/2021/12/sow-easy-logo-new-300x234.png
Jamie Gray
2022-07-26 06:12:13
2022-07-26 11:47:41
Celebrating National Allotments Week