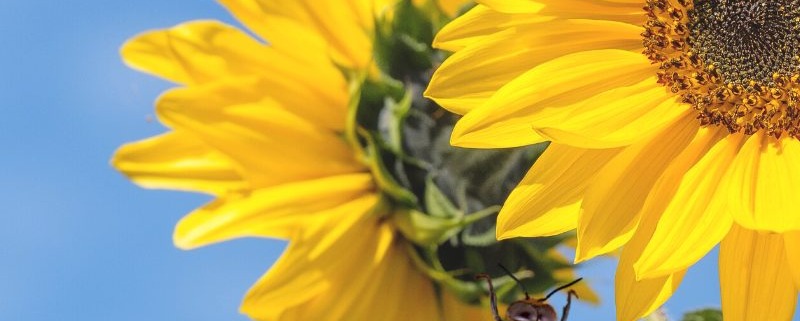 Organic September – 'Go Organic' with Promotional Seeds
Organic September is the UK's most prominent campaign dedicated to promoting the positive effects of organic food and farming practices on the climate and environment. Celebrated throughout September, this awareness campaign gives brands the opportunity to go organic with their promotions.
To support practices that strongly emphasize wildlife and make the environment safer and healthier, the theme for this year's celebration has been declared ''Nature would choose Organic'' by the Organic Trade Board in collaboration with Soil Association Certification.
Going organic is better for wildlife, the soil and farm animals. It is helping to combat climate change and enjoy food as it should be and food you can trust. The planet would choose organic because it works with nature, not against it!
Watch the video below for highlights of the September 2021 campaign.
Go Organic with Promotional Plants & Branded Seed Products
Sow Easy specializes in supplying sustainable seed & plant promotional products that are organic and are uniquely designed to meet the marketing & branding needs of a wide range of campaigns. We have worked with promotional product distributors & resellers for 30 years, so we completely understand your business needs.
Seedsticks – Our Hero Product
Sow Easy Seedsticks are perfect as a corporate gift or memorable giveaway to reinforce your business's eco-friendly credentials and support for nature.
The seeded matchsticks are easy to plant – choose from a range of seeds including flowers, herbs and fruits. Not only do the plants provide food for people, but also provide homes for wildlife.
An economical promotional item, it comes in different shapes and can be customized with a business logo on a budget.  Seedsticks are manufactured at our solar-powered UK factory, using 100% recycled materials.
Spread Brand Messaging with Printed Seed Packets 
Printed Seed Packets are an eco-friendly, economical option for your clients' promotional needs. Our branded seeds and printed seed packet ranges are available in different sizes with a choice of seeds to suit any campaign.
The benefits of using promotional seed packets are: 
100% biodegradable, leaving behind only flowers and plants after use.
Uses eco-friendly printer ink made from soy and vegetable dyes
Are small and lightweight, saving on delivery fees and reducing the carbon footprint from transit.
Provides valuable food and habitat for UK's favourite insects and others.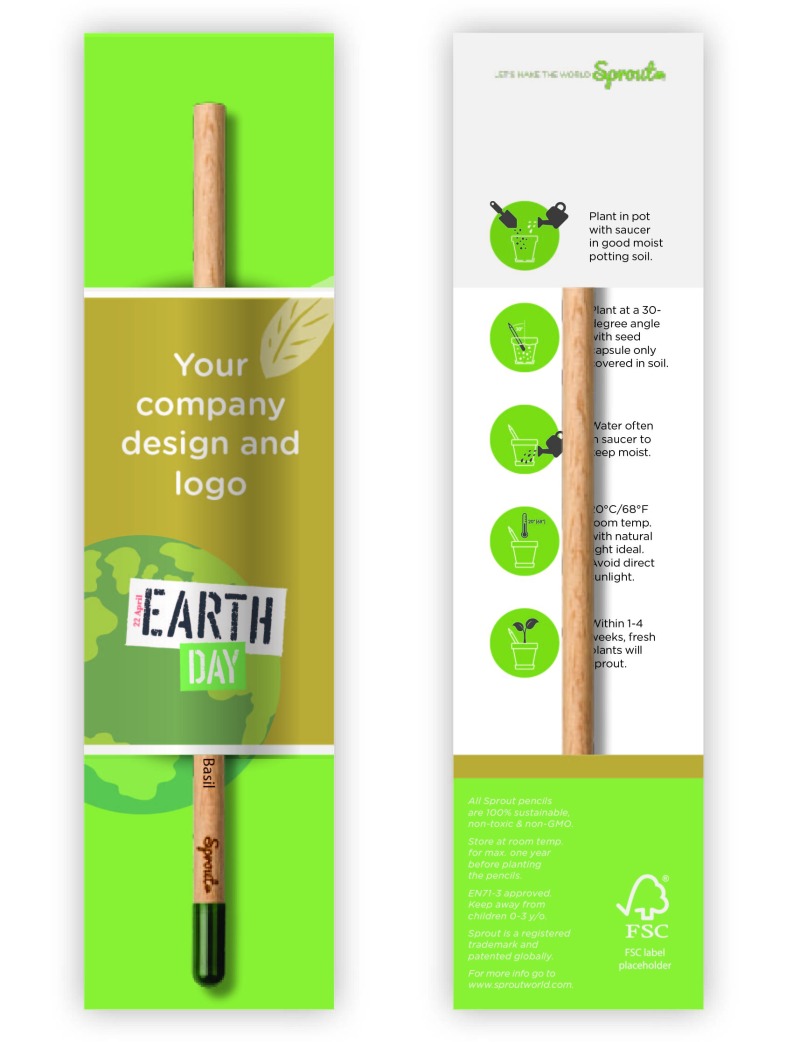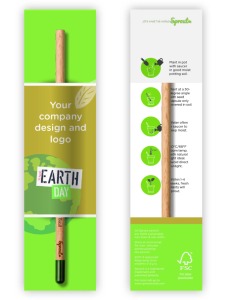 Get your Community involved with Sprout Pencils.
Our sprout customized pencils are seed and plant-based versions of pens, pencils and pads that grow into flower herbs or vegetables after use. Instead of an eraser at the end, there are seeds! Once the pencil is used, just plant and wait.
The fun pencils make great giveaways that your customers and clients can customize with an engraved or colour-printed logo or message.


Request a Sample or Get a Quote
Have a look at our full line of branded seeds and plant products via our product page. You can also view and download our catalogue online.
You can also request a sample of any of our products – some are free, whilst others have a small fee.
Contact us at +44 (0)1753 644588 to get a quote or email us at info@soweasy.com. You can also complete our online quote form. 
https://soweasy.com/wp-content/uploads/2022/08/Copy-of-Nature-would-choose-Organic.jpg
1200
800
Funmi Kazeem
https://soweasy.com/wp-content/uploads/2021/12/sow-easy-logo-new-300x234.png
Funmi Kazeem
2022-08-05 11:12:30
2022-08-05 11:12:30
Organic September – 'Go Organic' with Promotional Seeds